What You Need to Know About Volumizing Hair Spray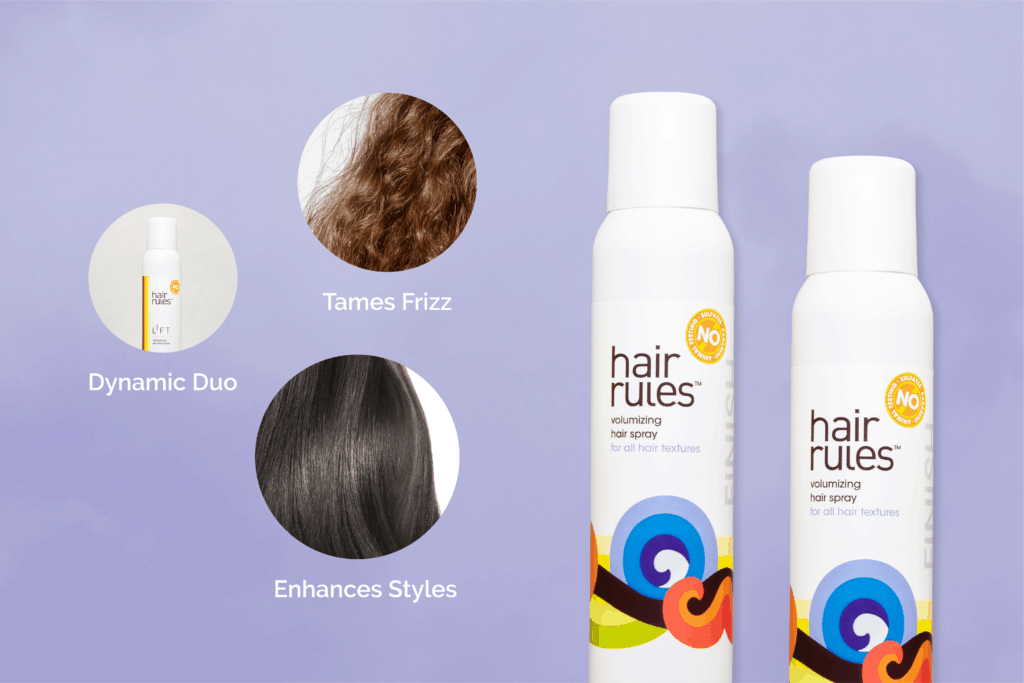 It's a classic—Volumizing Hair Spray, we mean. Volumizing Hair Spray is our all-texture take on the must-have product that's dominated hairstyling for decades. While its use has focused primarily on holding hairstyles, our goal was to transform this traditional product into something any texture can use, especially when wearing hair natural. Explore our favorite ways any texture can utilize this timeless formulation.
Curly to Kinky Textures
For naturally curly textures and looser kinky textures, Volumizing Hair Spray is the fine-mist solution for the effects of humidity. Its light hold helps maintain your pattern throughout the day while protecting hair against frizz and flyaways caused by humid, summer days. For fine and loose textures, its volumizing properties combined with its humidity defense make it a win-win for creating full, voluminous, frizz-free natural looks. Make sure to keep it in your bag through the day for touching up any midday, flattened curls or last-minute flyaways. 
Performance Styles
When it comes to performance styles, any texture can benefit from Volumizing Hair Spray. With its buildable formula that's non-sticky, spraying it on as you're creating your style will build the level of hold you'll need to rock your look throughout the day without making your hair stiff. When you're finished styling hair, mist your tresses with a final layer to finish your hairstyle. For optimal results when using, prep your hair with an overnight hair mask using Quench Ultra Rich Conditioner. When hair is damp, spray a layer of protection on using Blow It All Out.
Dickey's Pro Tip: Breathe texture and volume back into hair by spritzing on and brushing Volumizing Hair Spray through 2nd-3rd day hair as you revive blowouts, curls, and waves.
Straight to Wavy Textures
Naturally straight and wavy textures tend to experience limp locks and oily scalps. Misting Volumizing Hair Spray onto dry locks, after air drying or blow drying, can boost tresses with extra texture, volume, and hold so your natural texture's beauty is accentuated. Tap into the power of a Hair Rules dynamic duo by combining it with Lift Volumizing Dry Shampoo on 2nd and 3rd day hair. Doing so will re-energize your flowy and curvy tresses with buildable texture, volume, and oil-free roots so you'll be ready to slay your day.
See Volumizing Hair Spray at work in the hands of Hair Rules Texture Guru, Dickey!
Expand your hairstyle options with Volumizing Hair Spray! Tag us or dm us on social media to share how you use it for a chance to be featured.