Lift Volumizing Dry Shampoo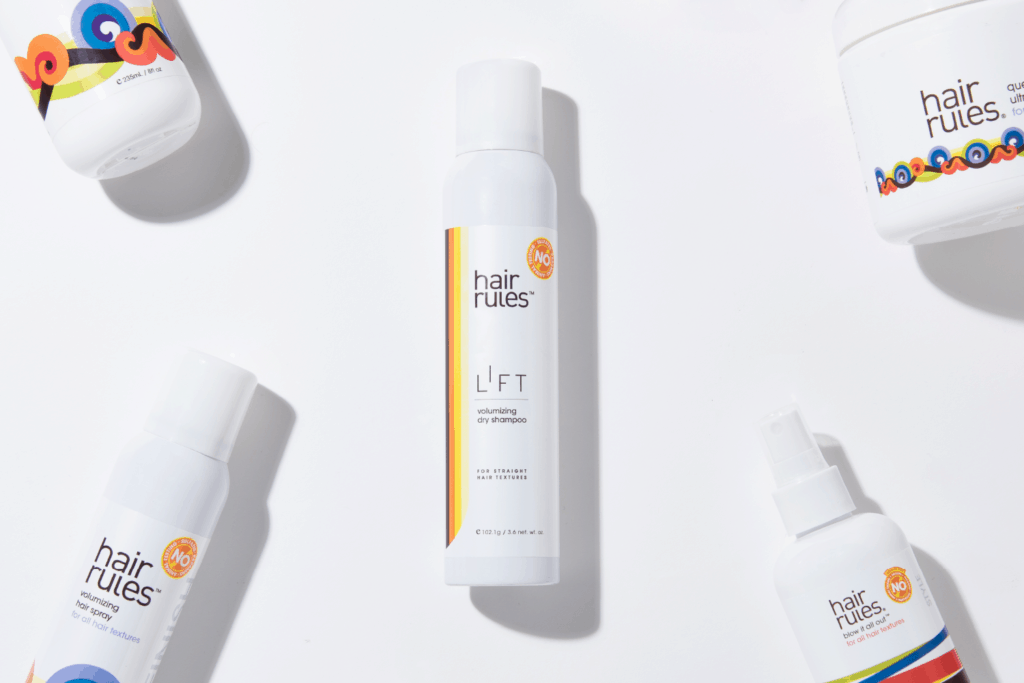 When it comes to styling hair, we love variety. Our goal is to help all the queens and kings out there work 👏 it 👏 with any style they choose. Doing so starts by knowing what product is key for individual textures to achieve different looks. For straight textures, or textures looking for a straight hairstyle, Lift Volumizing Dry Shampoo is a must. It does a little bit of everything—and does it well—to get a variety of looks. This month, we're spotlighting all of what this powerful formulation can do and how it can lift your hairstyle to the next level.
What is Lift Volumizing Dry Shampoo?
First and foremost, Lift Volumizing Dry Shampoo is a refresher. As a dry shampoo, it absorbs excess oil and product build-up for revived roots and locks. But, what about volume when restoring balance to second-, third-, or fourth-day hair? Well, we took that into account too—which is where Lift gets its name; it can breathe life back into your texture by boosting hair's volume when applied on dry hair. Lastly, Lift is a bit of an overachiever and can also function as a styler during blow-drying. Adding it to dry roots before finishing your blow out will infuse hair with body and shine.
How does Lift Volumizing Dry Shampoo work?
Lift is an all-star product that should be on any texture's hair care shelf. A few key ingredients combine to make it an effective product for nearly any situation.

Rice Starch
Rice starch naturally absorbs oil and removes build-up.

Hydrolyzed Wheat Protein
Hydrolyzed wheat protein repairs hair and prevents moisture loss.

Panthenol
Panthenol hydrates and protects hair from damage, while enriching it with shine.

Vitamin E
Vitamin E is a natural antioxidant that supports a healthy scalp.
Is Lift Volumizing Dry Shampoo for me?
The simple answer is, yes, Lift is for you. This superstar fine mist is invisible, lightweight, not chalky, and easy to use when traveling, on-the-go, after a workout, or with at-home styling. Naturally straight, fine, limp, flat, and oily textures, or those who enjoy styling their hair straight, will notice the greatest benefits from Lift Volumizing Dry Shampoo.
The most important thing to remember about Lift Volumizing Dry Shampoo is that it's a diverse, flexible product—it's just about exploring what works for you. Shop Lift Dry Shampoo and share how you've incorporated it into your hair care routine on social media!